Who We Are
Serving a diverse community in the East Bay.
About Us
Jewish Family & Community Services East Bay (JFCS East Bay) is a community-based, direct social and human services organization that serves and supports Alameda and Contra Costa County residents of all ages, races, and religions.
Our Vision
Our vision is a community where everyone can flourish with dignity.
Our Mission
Guided by Jewish values and in collaboration with the diverse communities we serve, JFCS East Bay contributes to the resilience of communities, families, and individuals through advocacy and comprehensive support services at every stage of life.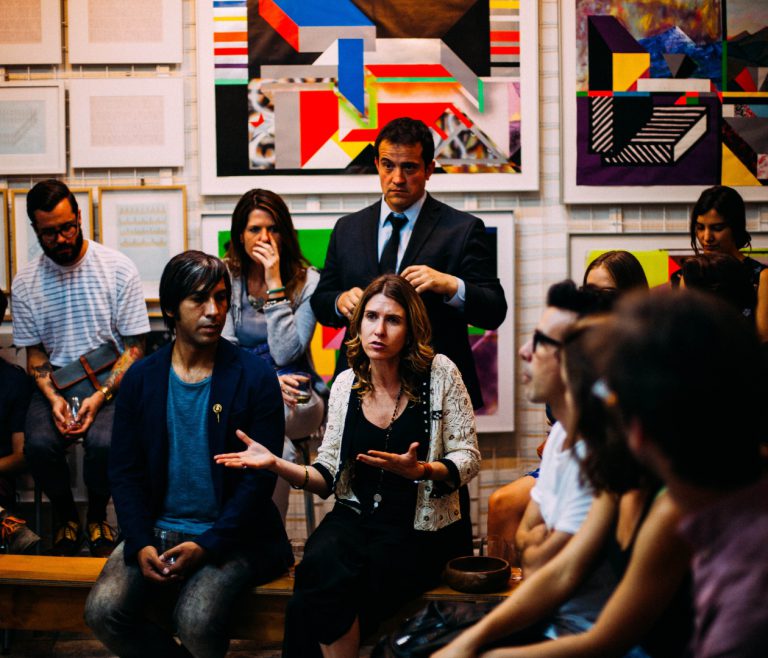 How We Help
JFCS East Bay is one of two refugee resettlement agencies in the East Bay. We have deep expertise in resettling LGBTQ+ refugees with Refugee Services.
We pair our resettlement work with Immigration Legal Services to offer comprehensive support for self-sufficiency and family reunification.
In addition, our Children, Youth & Families team attends to the mental health needs of young children and their families.
Our Older Adults and Aging Services team ensures that older adults–and their caregivers–are supported to live with decency and respect.
While our mission has broadened to serve the whole community, based on our value of being responsible for one another, we are committed to a set of services specifically for the Jewish community.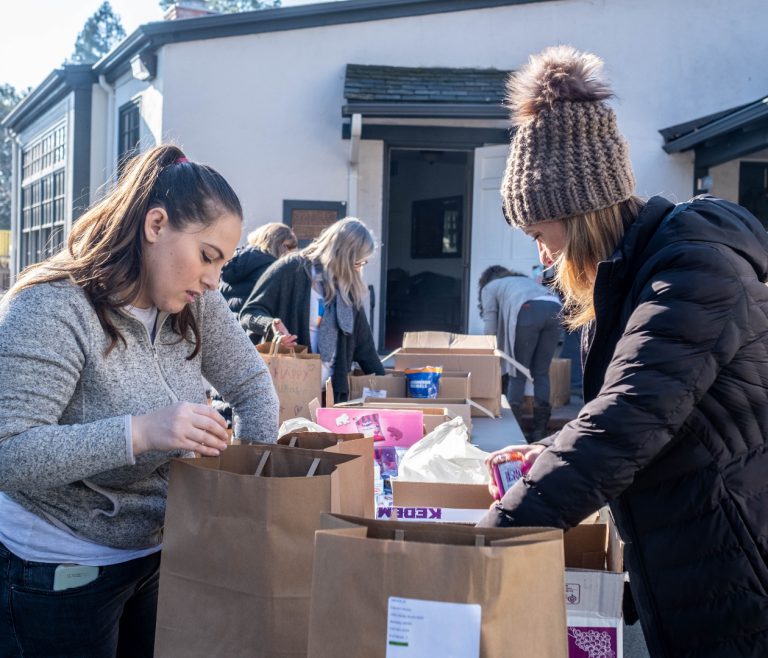 How We Work
Our direct service staff hold diverse expertise and are culturally responsive—in many cases, they share the same experiences as the clients and communities they serve.
We take the time to understand the unique needs of individuals and families. This enables us to customize our resources and services to suit those needs with care and empathy.
We also understand that we must remain agile as political, economic, and cultural landscapes evolve around the world.
From critical needs brought on by COVID-19 to changes in DACA to influxes of Afghan and Ukrainian refugees—JFCS East Bay remains at the ready as headlines change.
We offer information, resources, services, and specific calls to action so that our clients and community stay fully informed, supported, and empowered to build a healthier and more just East Bay.
Our Values
Our work is anchored by Jewish values, connecting us to our agency's history and guiding our mission. These values are the foundation of how we work with each other, our clients, and our community:
Repairing the World – תיקון עולם – Tikkun Olam
Chief among our values is our responsibility to bring healing and justice to a world deeply in need of both.
Welcoming the Stranger – ידעתם את-נפש הגר – Yadatem Et-Nefesh HaGer
Remembering always that we "were once strangers in the land of Egypt," the Jewish people are commanded to welcome those in need and support them in realizing their dreams.
Pursuing Justice – רודפי צדק – Rodfei Tzedek
We are responsible for being Rodfei Tzedek, "pursuers of justice," addressing the sources and results of injustice in our community.
Upholding the Dignity of Every Human Being – כבוד הבריות – K'vod Habriyot
The Torah affirms that each human being is created in the divine image; the young, the old, the vulnerable of every creed and color. Accordingly, every single individual deserves to be treated with the utmost respect and compassion.
Being Responsible for One Another – כל ישראל ערבים זה לזה – Kol Yisrael Arevim Zeh LaZeh
The Jewish community is bound by a mutual responsibility to care for one another in body, mind, and spirit.
Our Principles
We partner with our clients, staff, and community to advocate for justice and promote healing.
We engage in our work with integrity, accountability, and transparency.
We commit to anti-racism, diversity, equity, and inclusion.
We maintain an unwavering stance against antisemitism and all forms of prejudice.
Our Partners
JFCS East Bay values building working relationships with other organizations to strengthen community outcomes for all. We are always growing our list of active partnerships. Would you like to work together? Let us know!
View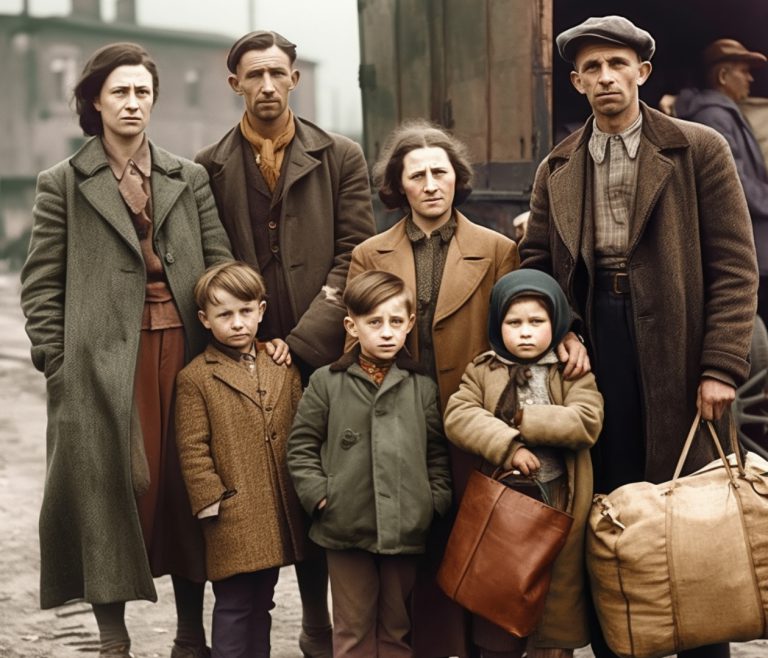 Our History
Our organization was founded in 1877 to help welcome people arriving primarily from Eastern Europe. Later, we evolved to support those escaping Nazi Germany in the 1930s.
These seeds planted nearly 150 years ago have resulted in firm roots upon which JFCS East Bay has continued to grow—in scope, services, reach, and impact.
We proudly continue our legacy of serving refugees and immigrants so that all people, no matter their backgrounds or beliefs, have access to essential resources and are treated with the respect, compassion, and dignity they deserve.
Annual Report
Learn about our impact this year through this year's Annual Report.